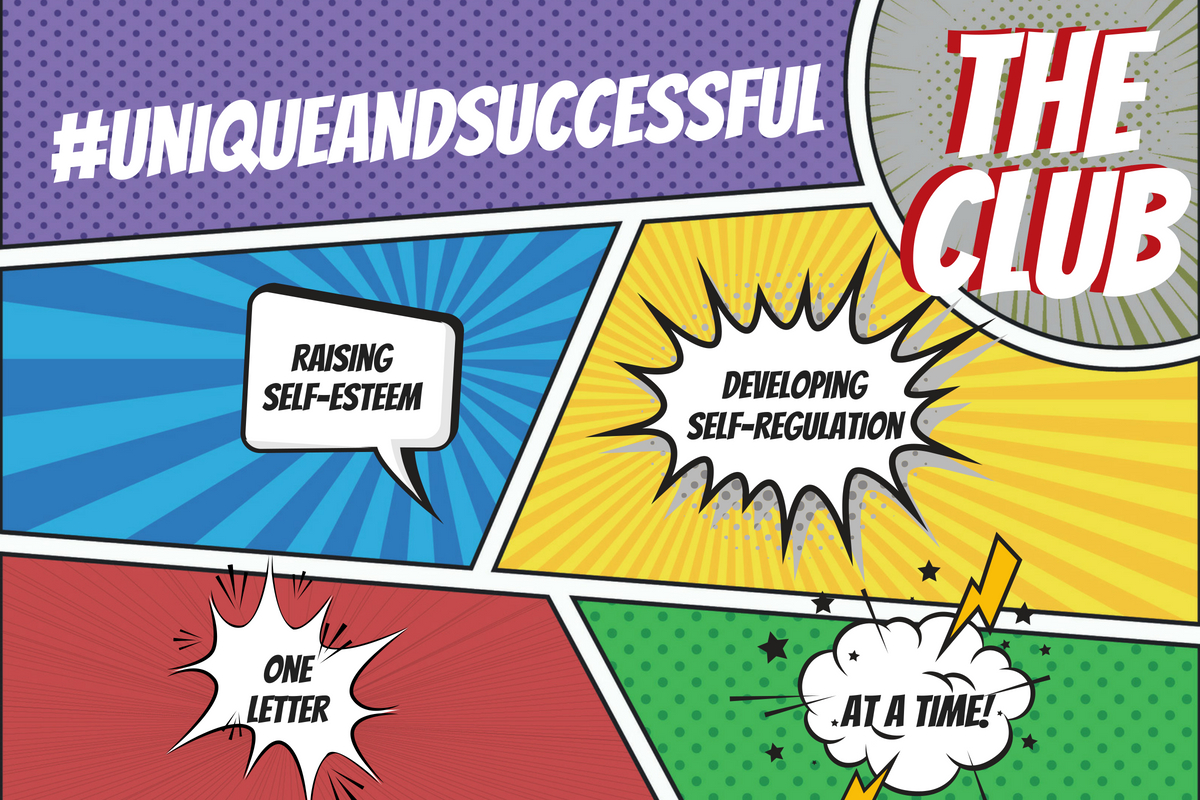 Does your child struggle with low self esteem?
Do they need help learning how to regulate their emotions?
Are you tired of feeling as though you want to help them, but don't know how?
In which case #UNIQUEANDSUCCESSFUL: The Club is for you.
What makes #UNIQUEANDSUCCESSFUL: The Club special?
The Club is not for you as parents. It won't make you any extra work, it won't involve you having to teach your children new strategies, and it won't involve you trying to negotiate trying something new…
Why?
Because #UNIQUEANDSUCCESSFUL: The Club is for children and young people themselves.
It's a Club for children and young people, who deserve to feel good about themselves. A place where they will be reminded of just how incredible they are and taught actionable strategies to raise their self esteem and regulate their emotions.
Through a monthly letter sent straight to their door, and moral support from Victoria when they need it. #UNIQUEANDSUCCESSFUL: The Club is the best way to empower your child to take control, to believe in themselves and to realise that they truly can be #UNIQUEANDSUCCESSFUL.
It will:
Raise your child's self esteem and teach them new emotional regulation strategies.
Give them a Tribe, a feeling of belonging, membership of a club full of young people just like them. A club in which they are universally accepted, exactly as they are.
Reduce parental stress, by taking pressure off you to always be the one who comes up with brand new strategies. I know how hard it is, to always have to be one step in front, to second guess what your child needs next, to feel as though there is only you trying to figure out the answers.
Take pressure and demands out of the equation, children and young people look forward to receiving their letters and gifts and participate in the challenges I set them because they want to, not because someone is looking over their shoulder.
So What Do You Get?
One letter sent through the post each month, which reminds your child how incredible they are. Raising self esteem is our priority. Young people who feel good about themselves, are more likely to engage and achieve in all aspects of their life.
Mindset and self regulation strategies tailored to your child, to enable them to take control of their feelings. Feeling in control is important to young people, our lettings give them that control by teaching strategies directly to them as individuals.
A small gift each month, which will mean your child can get started to implement the new strategies they have learnt right away.
The ability for young people to share their progress and ask for feedback from us, via the Seesaw app. A secure App, usually used by schools as a way of enabling parents to see their child's work – Seesaw protects your child's privacy whilst enabling me to engage with them directly ensuring they receive praise for their engagement. (Not sure if SeeSaw is for you right now? Don't worry, just let us know and we'll omit the information from your child's letters).
How Can You Join?
Subscribe below on either a monthly or yearly basis to get letters delivered right to your door. Yearly subscribers receive one month free and an exclusive club member's Christmas gift in December's parcel. Monthly subscribers can cancel their subscription at any point – we understand that sometimes families need that flexibility.
Please note, buyers outside of the UK will be invoiced an additional £5 per month to cover postage. Postage within the UK is included in the monthly subscription charge.
The Club is now open to new members…