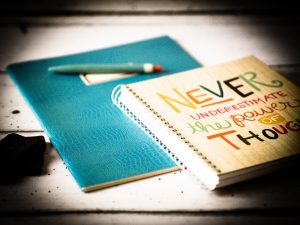 Are you exhausted with fighting fires?
Dashing between work and home feeling like you never get a chance to implement the things you want to do?
Do you feel like life has taken over and although you need to start making changes there's never time to start?
If you have answered yes to any of these questions Reboot Your Summer is the programme for you.
How Can Reboot Your Summer Help You?
Reboot Your Summer won't just give you abstract strategies to follow, it will give you everything you need to get them up and running, and provide 1:1 coaching for you and your child to make sure they are as easy as possible to implement.
There will be no waiting around for answers, this programme will give you an unparalleled level of access to Victoria. A programme designed individually for your family, and answers to your questions right when you need them.
And did we mention that this package includes real life post? And not just any post either. This isn't your average done in a box scheme, it's highly personalised and totally unique to you and your family…. yet each week everything you need will arrive wrapped up in a box at your home. Tailored to engage your child and make your life as easy as possible.
So What Exactly Can You Achieve In This Very Special Six Week Programme?
Simply put – you can achieve whatever YOU want to achieve.
This isn't one size fits all. You choose up to six areas you want to work on and Victoria will create a programme that incorporates those areas.
Decide to opt for individual coaching for you, individual coaching for your child or a combination of the two.
This is success your way! 
Do You Want to?
Understand Autism and what it means for your child
Learn skills that will stop Meltdowns before they happen.
Gain greater confidence in organising trips out that work.
Learn how to reduce demands whilst keeping your expectations high.
Spend time working on applying for an EHCP, and tackling the paperwork mountain.
Feel more in control of your own life.
Does Your Child Need To Learn How To?
Increase their self esteem
Lower their anxiety levels
Understand emotions
Feel confident about secondary school transition
Be assertive without being confrontational
Develop skills to help them feel in control when things go wrong
Make friends and keep them
You can make this happen. Let this summer be the one that changes your future.
What Exactly Does The Six Week Programme Include?
One 30 minute introductory call, to discuss what you and your family's priorities for transformation are.
Six 30 minute 1:1 calls each focusing on the area you would like to transform; with you and/ or your child – you choose the format that works for you.
Voxer support between those six calls. Meaning you get answers at the time you need them.
Six boxes delivered to your home prior to our weekly sessions, meaning you have everything you need to get started right away. (N.B. Boxes will not contain additional reading material – they are designed to make your life easier, not harder)
Who Is The Programme For?
Are you new to Autism and unsure where to start?
Or have you been trying to get access to help for a while but struggled to find the right fit for your family?
Would you prefer individual support tailored just to you rather than group based support?
Are you ready to make changes, but feeling overwhelmed about getting started?
Or are you feeling constantly torn between multiple priorities and simply don't have time to fit everything in?
If you have answered yes to any of these questions Reboot Your Summer is the programme for you.
At £1000 for six weeks of support, Reboot Your Summer is our best value 1:1 programme.
Places are strictly limited only 2 people will be accepted onto the programme each month to ensure everyone gets the individual attention that they deserve.
Are You Wondering Whether Reboot Your Summer Is Right For You?


Why not book a discovery call to give you chance to discuss the programme with Victoria and get a feel of what it might look like for you and your family.